Campus courses: learning path vs. conventional courses
Campus courses were created as conventional courses by default until before autumn semester 22 (HS22). As of the OLAT update of August 2022 and thus for autumn semester 22 (HS22), campus courses are now also available as course type "Learning path".
Methodological-didactical considerations on the learning path
For more Information on the topic, see the article "Learning path Campus courses".
When creating your campus course, select the desired type: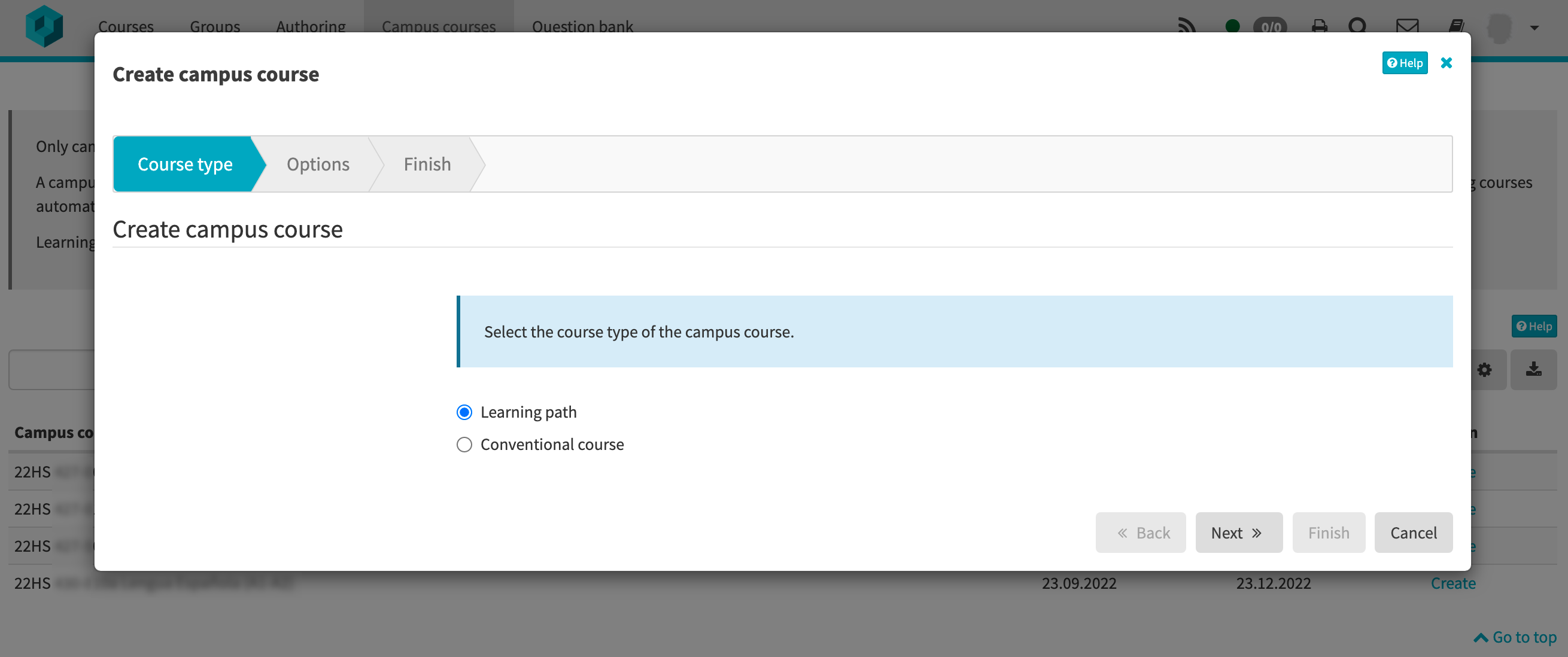 You can then choose between the following options:
Converting an already created campus course
Once a campus course has been created, there is no automatic way to convert it from a learning path course to a conventional course or vice versa, from a conventional course to a learning path course. This action would lose the link to the module booking system.
If you have created the course in the "wrong" type, please delete the campus course. Logging out and logging in again in OLAT will be necessary for this so that the list of your campus courses is updated again. Afterwards you can create your campus course in the desired type again.
If you have any questions, please do not hesitate to contact OLAT support.
---
Last update: 2023-02-23